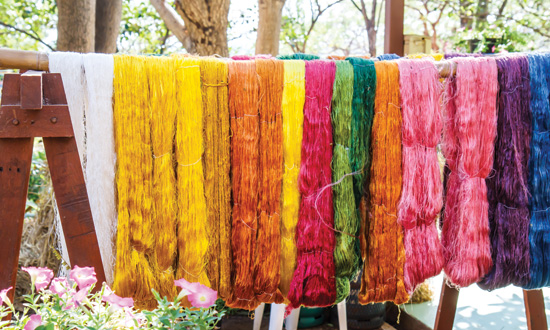 Arunaya Organics is leading manufacture of dyes. We have  ISO 9001 manufacturing facility for manufacturing of world class products. Our textile dyes have extensive application in Nylon, Cotton, Wool & Textile Industry. The produce is available in custom powder form. Our produce are of highest quality & have finer precision of color.
We had a wide and comprehensive range of dyes, ensuring garment dyeing in both continuous or Exhaust process, on any fabric , wool, cotton, polyester, acrylic, viscose, nylon or mix compositions.
Our cotton dyes range include Direct black , red & orange
Our nylon, wool range include acid black , acid orange & acid red.
Our Manufacturing facility has production capacity for following textile dyes. Our facility are in Ahmedabad, India & China.
Our textile dyes produce are extensively used in Europe & Latin America.
We recommend you to talk to our Sales Manager for custom working out dyes range for your requirement or you can order complete list of cotton, nylon, silk, wool dyes range, please feel free to call us or email us. We look forward to serve you.